Resources
Top Five Mistakes to Avoid When Leasing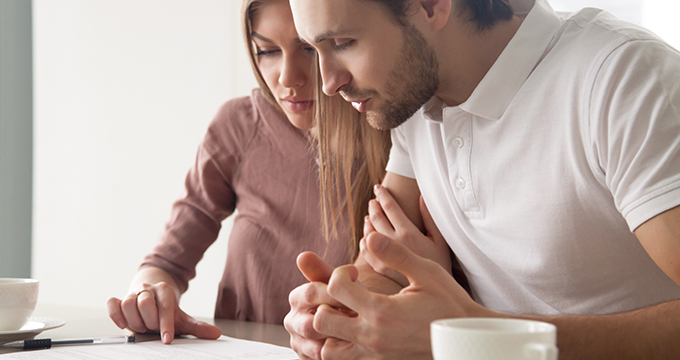 Mistakes are common in life but when the future of your business is on the line, it pays off to avoid running into as many of them as possible. There are a number of advantages that come with leasing the right property for your business and, by taking the most regular mistakes made by others into consideration, it's possible to enjoy all of them without suffering from unexpected problems.
1. Improper Space Planning
Space planning is the key to successful leasing agreements. Take the time to carefully consider the exact purpose of the intended space. One of the most common downfalls that affects leasers is failing to plan out their specific needs - something that can result in paying for too much or not enough room. Working with a space planner to ensure that your business will be able to operate efficiently within a given property acts as a kind of insurance that can give you and your management team peace of mind on move-in day.
Future-proofing your lease is also an important aspect of smart space planning. Do you plan to expand production areas or the size of your staff within the next five to ten years? Always factor growth into your space requirements to avoid having to confront tough challenges down the line.
2. Ignoring the Importance of Location
It can be easy to forget just how important a good location actually is. By remembering to take geography into account you're able to situate yourself in the most ideal location for successful employee commuting, product/material shipping and many other important features that are essential to keeping your business' operations running smoothly.
The development history and future of your intended location is also important, particularly for industrial businesses that may want to take advantage of proximity to major roads or highways. Areas that are dominated by factories and warehouses are likely to continue having their land developed for this purpose, but a property situated close to residential space may eventually lead to worries like suburban sprawl affecting operations in the future.
3. Glossing Over the Details
Taking on a new lease requires plenty of attention to detail but, unfortunately, many businesses forget to consider the fine points before entering into one. There are a huge number of small factors to consider when putting your business's time and money into an important move.
As one example, corporations that rely on technological infrastructure should be especially careful when perusing the market for a new lease. While many properties may come equipped with an ample power supply or high-speed networking systems as part of their design, others may not. Overlooking a detail like this can cost a company thousands of dollars in unplanned expenses. Ask the builder or landlord about details like the history of the building or its existing features in order to ward off any nasty surprises.
4. Not Considering Lease Agreements
In order to enjoy a stable future it's necessary to weigh the pros and cons associated with your lease agreement. Many businesses feel that a short lease allows for greater flexibility, when in fact, longer leases often make much better sense for both corporate stability and monetary savings. A lawyer can help your team to understand what the terms you're signing on to actually mean for your business as well as assist in balancing corporate objectives with the nature of a given agreement. Understanding all pricing quotes provided for your lease helps to ensure that you won't run into any legal or financial surprises after it's too late to do anything about them.
5. Rushed Decisions
A lease shouldn't be signed without careful consideration and, because of this, it's essential to think about the long-term effects of any agreement before entering into it. Some of the most common problems that leasers run into have to do with rushing the process and making mistakes along the way.
Everyone is prone to becoming excited about the potential that the future holds, but, without thinking through the following months and years, it's extremely easy to miss fine details and make the kind of mistakes that can come back to haunt your business in the future. Luckily, it's possible to be both quick and thorough in securing a lease when each step of the process is carefully thought out and considered before being taken.